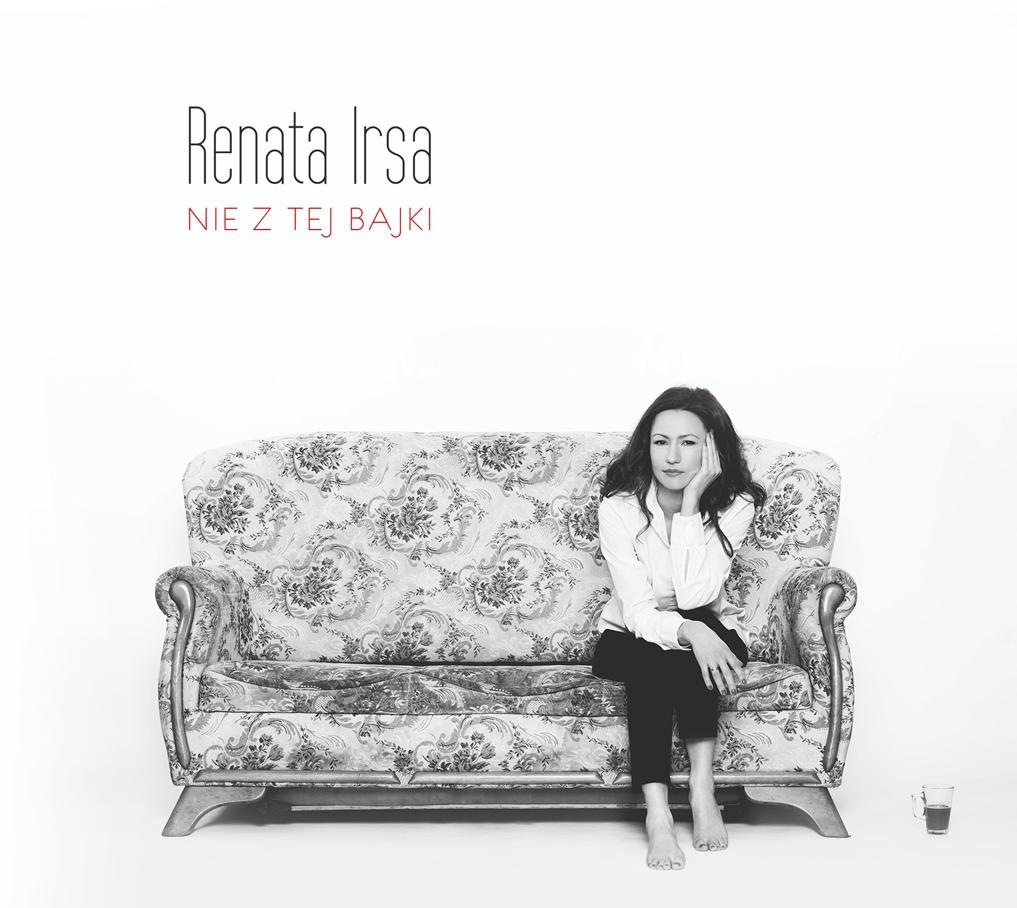 New album "Czerwona spódnica" out, Now!
The album, from the very onset, is absolutely amazing, offering a dazzling amalgam of superbly composed songs and brilliant, highly intelligent, witty and humorous, and above all very personal lyrics, which can hardly be found within the Polish Jazz vocal scene lately. Wholehearted recommended of course and hats off Milady for this gift of music!
Renata Irsa's work rather fails as a background to anything. This is music that ruthlessly grabs your attention – after just a few words you start listening to what the artist has to say. Her lyrics are subtle, but not over-sweeted at the same time, full of tenderness but blunt, sensitive but not naive.
Renata Irsa from Poland is a real musical gem with an exceptional voice. A wonderful pop-jazz composer. With her beautiful singing she will win many fans in the near future.
Renata Irsa keeps her own style, uses multithreaded musical references and musical erudition. She is unique
It is a very nice feeling to have even a small part in the creation of such a good album. Very personal, wise, mature, often funny lyrics, great jazz music and excellent performance create this story about a woman. Thank you for this unforgettable artistic encounter.
Renata Irsa is the future of Polish jazz. Breathtaking lyricism, energy, power, brilliance and finesse.
This apparent unpretentiousness borders on artistic, consistent persistence, in which talent is placed above the realities of today's show business. Renata Irsa revels in singing, and this joy is symptomatic of her cheerfulness, the freshness of her music and her original lyrics.
Such is the world we have. Likes, thumbs-up, mediocrity must be praised because we know the creator or, worse still, maybe it will pay off. Trash is lurking around every corner and invites us to applaud it. And there are fewer and fewer examples of art and artistry. So stay with us and do not disappear. Let us hear you, because it is worth it! You give us the possibility of tangible contact with someone from another dimension and another shelf, not everyone is aware of that yet, but their time will come.
About me
I LIKE REAL THINGS AND I LIKE BEING CLOSE TO PEOPLE
I was born with vocal talent, a gift spanning three octaves. I didn't waste it, I developed it by studying jazz singing at the Academy of Music.
I love to write. I observe complex phenomena and my mind can encapsulate them in a few stanzas. This is how the lyrics of the songs I sing are created.
I'm curious about a lot of things. I studied at five universities, in Poland and in Spain. I know foreign languages, I'm fascinated by travel and people from different cultures, but I don't lose sight of what's close by. I don't dress in extravagance because I like simplicity. I am inspired by everyday life. I observe, listen, empathise, experience, and this is the beginning of the creative process. I often see reality in verse.
I like the sound of real instruments. I enjoy performing with musicians whose virtuosity today is the result of talent and work. I am enthralled by the energy we generate during concerts. I love meeting the audience. I don't calculate when creating, I only choose great musicians.
We are all real on stage: the words of the songs, the sounds of the music, us.
PRESS BIOGRAPHY
Renata Irsa, vocalist with a rare 3-octave voice scale, author of lyrics and music, graduate of the Jazz and Stage Music Faculty at the Music Academy in Gdansk. In her work she combines musical genres, most often referring to jazz. The artist wins over her audience with her authenticity, charisma and voice. Women identify with her, men believe her.
The Polish Radio said of Renata Irsa's first album that it was "an excellent debut". The new album ("Czerwona spódnica", Soliton Publishing 2021) is a collection of "superbly composed songs and brilliant, highly intelligent, witty and humorous and, above all, very personal lyrics, which can hardly be found within the Polish Jazz vocal scene lately." (Adam Baruch, adambaruch.com/The Soundtrack of My Life).
14 musicians collaborated with the artist on the album. One can hear the outstanding playing of Canadian composer and pianist John Roney, pianist and arranger Artur Jurek, the Atom String Quartet, pianist Nikola Kołodziejczyk, trumpeter Emil Miszk, guitarist Maciek Pysz, double bassist Jarek Stokowski, saxophonist Darek Herbasz, drummer Grzegorz Lewandowski, trumpeter Piotr Szlempo, guitarist Krzysztof Paul. As a guest, in the song 'Pan Mąż', actor Mirosław Baka sang with the artist.